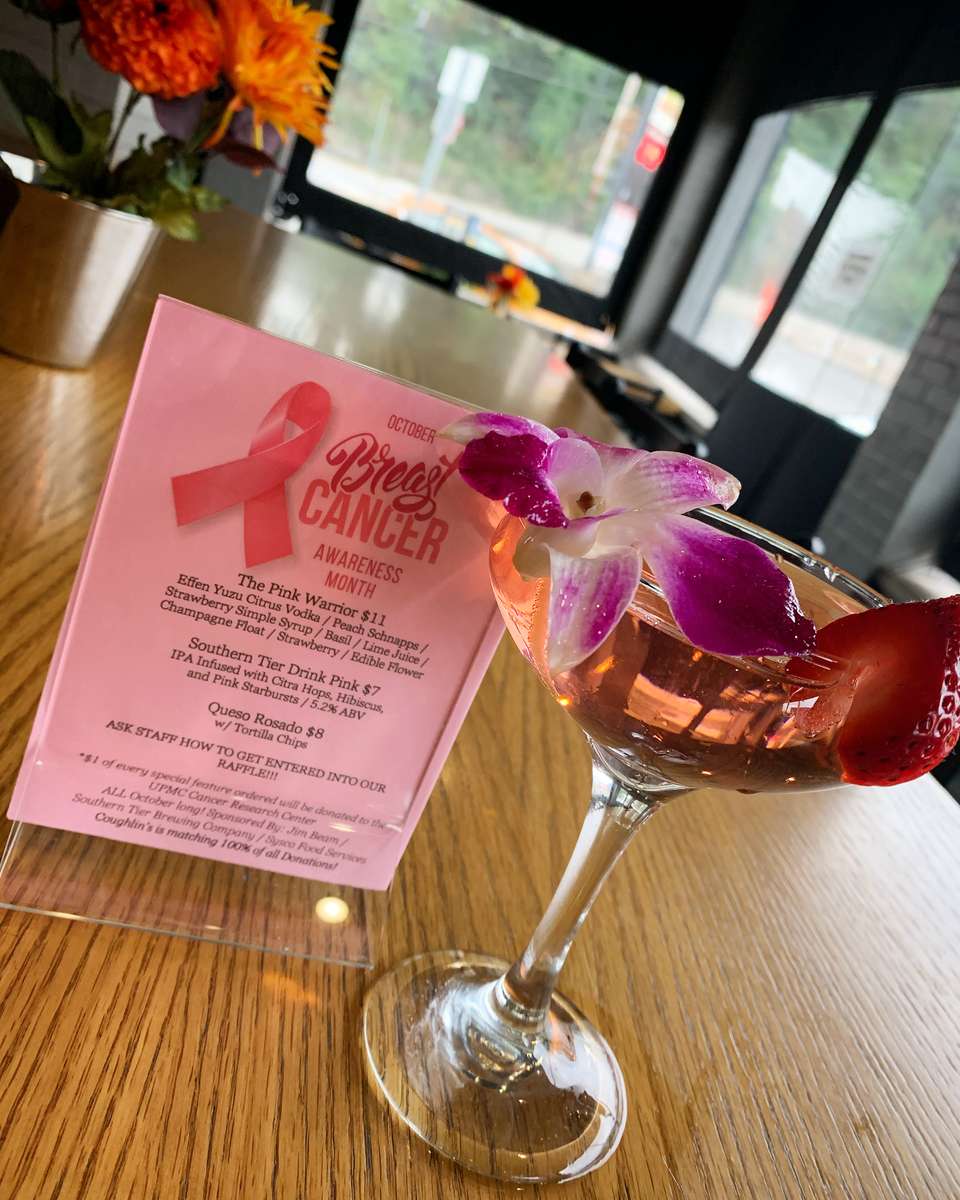 OCTOBER EVENTS / UPDATES
OCTOBER EVENTS / UPDATES
Busy month here at Coughlin's Law! Here's what's on tap...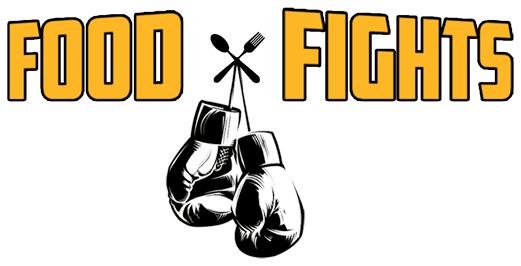 Food Fights first round of competition "Burger Bash: has begun! Our Entry: The Chipotle Peach and Bacon Burger: Chipotle Onions / Whipped Goat Cheese / Peach Chutney / Arugula. All members receive $2 off this burger during the entire month of October & November! Voting is online with a cash prize of $1,000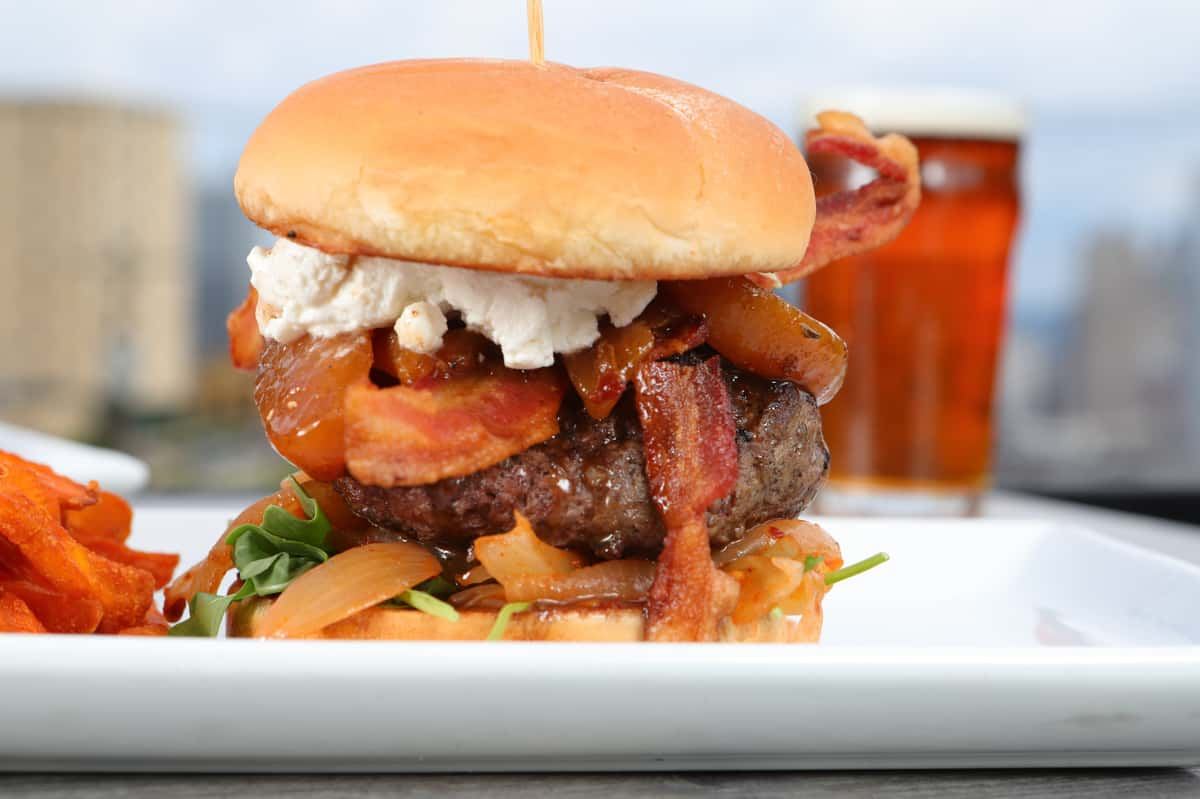 Food Fights is a Restaurant Subscription Club that offers Fight Club Members access to monthly discounts on food, drink and events in Pittsburgh like an online entertainment book - 100% of subscriptions sales will be given to the participating restaurants and a portion of the proceeds to the local food banks to help during these hard times. Thank you in advance for your support! Follow the link for signup / more info: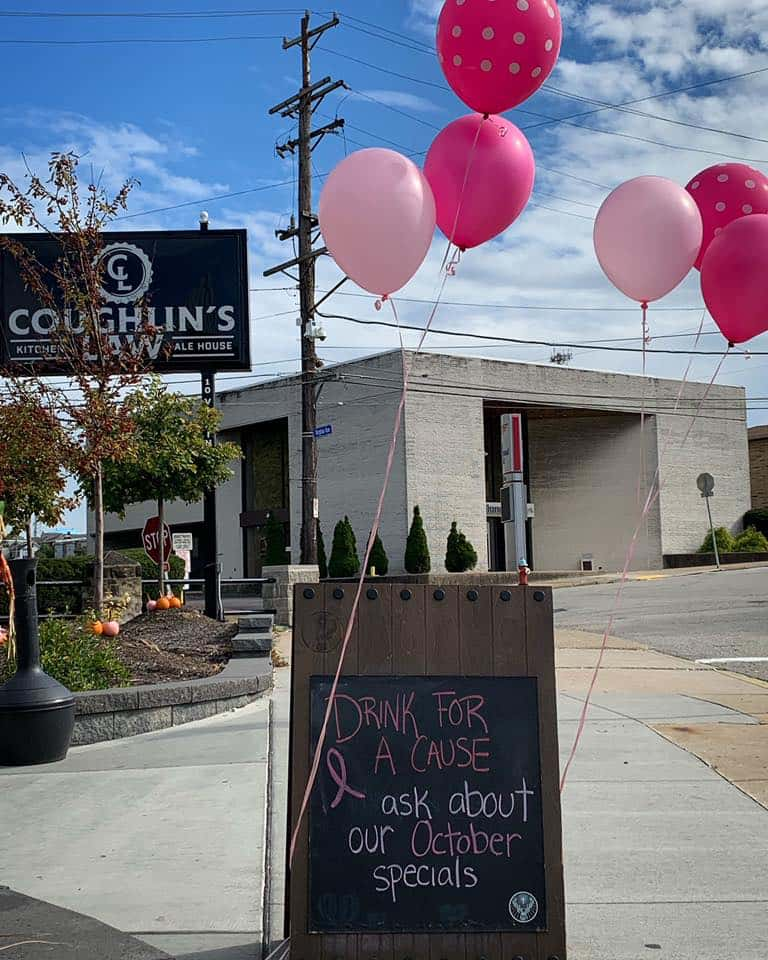 Coughlin's Law is going PINK for the month of October! Join us and raise money for Breast Cancer research! All month long purchase the Pink Warrior / Drink Pink and the famous Queso Rosado and $2 will be donated to the UPMC Cancer Research Center.
.
Chinese Raffle items also up for bids including an Autographed Mario Lemieux puck, Autographed Maurkice Pouncey football, Autographed Colin Moran Baseball Bat and much more! Only $1 per entry - raffle winners pulled November 1st.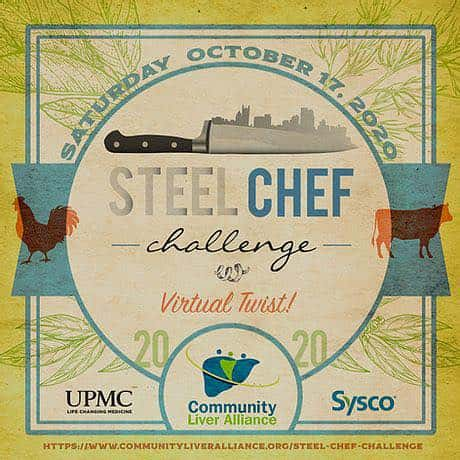 Tickets also available to see our head Chef Ryan Grace in action for the Community Liver Alliance Steel Chef Challenge on October 17th! This year, the Steel Chef Challenge will have a virtual twist and will "Bring the Guest to the Chef"
You will experience a unique socially distant meet & greet with your culinary champion chef and receive your gourmet dinner to go which includes, wine (2 bottles per couple), flowers, place cards, menu cards and reheating instructions.
Next, you will enjoy the comfort of your own home as we bring the annual gala to you as a VIRTUAL event. We will share some special messages and offer exciting auction items for your browsing and bidding pleasure. Get tickets and more information here: Ticket Information
You can donate directly to Chef Ryan's efforts here: Donations
Thanks so much for the ongoing support and hope to see you this month!
#cheers