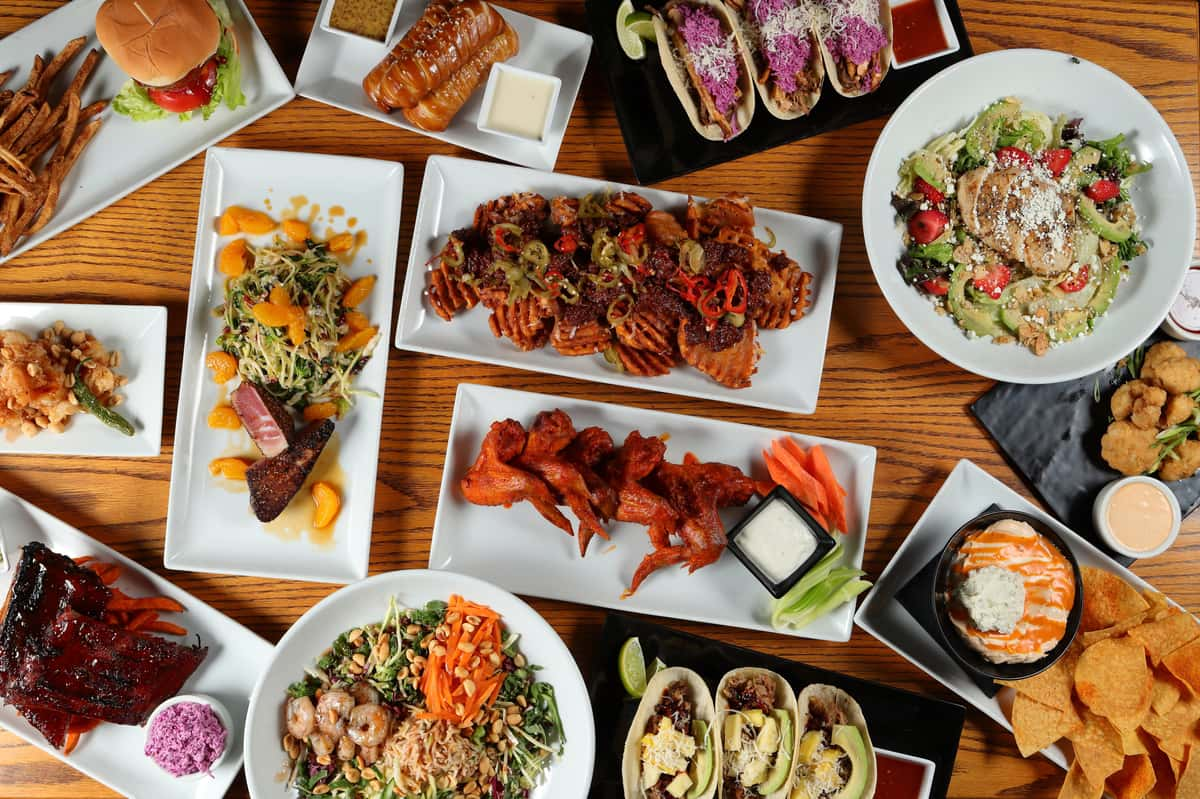 October 2021 Updates
October 2021 Updates
Happy Fall! Tons of fun on deck this month (plus we got some big plans for the holidays too!) Here's what's on tap this month:
October 1st is PumpkinFEST - 19 Pumpkin Beers on tap for only $4 each + $15 Specialty Flights all month long! Doors open at 4pm. The first 🎃 Flight features one of each: Whole Hog Pumpkin - Cinnamon & Sugar Rim / Grandview Bakery Gingerbread Man. Southern Tier Warlock - Espresso Bean & Vanilla Rim / RumChata Cream Float & Toasted Marshmallow. Dogfish Punkin - Apple Jack Rim & Seared Rosemary. AMAZING!
Pumpkin Beer Lineup has been finalized and remember to get here EARLY this month if there is something you want to try - we have a limited number of each selection 🎃
Southern Tier Pumking / Evil Genuis Trick or Treat / Fat Head's Spooky Juice / Whole Hog Pumpkin Ale / Rusty Rail Pumpkin Swirl / Dogfish Punkin Ale / Voodoo Ranger Atomic Pumpkin / Smutty Nose Pumpkin Ale / Harpoon Brewery Dunkin' Pumpkin / Platform Candied Pecan / Southern Tier Warlock / Platform Orchard Yammy / UFO Journey to Planet Pumpkin / Elysian Night Owl Pumpkin / Lancaster Baked Pumpkin Pie / Arsenal Grant's Flying Pumpkin / Block House Pumpkin Ale / Penn Pumpkin Roll Ale / Sam Adams Jack O' Pumpkin 🎃
Crazy right?!?! So many to try!

Also through the month of October stop by to support UPMC Breast Cancer Research with our Queso Rosado (Courtesy of Sysco) the Pink Warrior & the Little Fighter (Courtesy of Jim Beam) $1 of each sold all month long will be matched by Coughlin's Law and donated to support the Pittsburgh region. The month leads up to the main event on Sunday, October 24th from 1-4pm. Bid on Silent Auction items, 50/50 raffle, quick pick games, bobbing for beers and much more fun in store! A percent of sales during those three hours will be donated along with proceeds from all the extra events.
Our corner is also getting a make over! The Mount Washington Community Development Corporation is currently seeking volunteers to help clean and set-up an intersection demonstration project at our intersection of Virginia & Wyoming. It will be installed the weekend of October 15-17th. People are needed all three days with the big day being Sunday the 17th (the intersection will be painted and decorated by volunteers and then left set up for the following two weeks). Any volunteers that participate that weekend will receive swag from Dogfish Head plus brunch + drink specials at Coughlin's Law! For more info and to sign up please visit: Enjoy the View
This year we are doing the holiday season BIG so make sure to tune into our social media for sneak peaks of what we are up to...Light Up Night anyone?! or maybe a Toys for Tots Stuff a Truck?! So much fun on deck and we can't wait to enjoy these next few months with you!
Thanks so much for the ongoing support
#cheers